Unicorn History Lesson - Gendarmenmarkt
September 14, 2022
2 min
Unicorn Gendarmenmarkt- Französische Strasse 24, 10117 Berlin
Situated near one of Berlin's hallmark streets, Unter den Linden, this Unicorn space is housed within a listed building built around 1895. The street name of the building's address comes from the Huguenots, who fled from France in light of religious persecution and later erected the Französische Friedrichstadt church, which is just a 5 minute walk away.
In 1688, the Gendarmenmarkt Square, also known as "Berlin's most beautiful square", became one of the first areas of the Friedrichstadt, the historical area of Berlin, named after the Prussian King Frederick I. The Gendarmenmarkt received its name in 1799, previously it had been known as the Linen Markt, Mittel Markt, Friedrich Städtischer Markt and the Neuer Markt. The name it still goes by today is in remembrance of the Prussian Gens d'Armes and the stables for their cuirassier regiment. The stately buildings surrounding the square, which formerly served as the living quarters of high-ranking Prussian officials, are nowadays occupied by governmental agencies and renowned hotels. 
In 1773, Frederick the Great, the son of Frederick William I (also known as the "Soldier King"), had the stables demolished, replacing them with residential buildings and a small French comedy theater, which was placed between the two churches on the square. Afterwards, between 1800 and 1802, the theater was converted into the National Theater with a 2,000 seat capacity. In 1817, it was destroyed by fire and afterwards newly rebuilt.  
The square was heavily damaged during WW2. In 1967, East Berlin's municipal government began reconstructing the square, citing its importance as an intellectual and cultural site. The extensive restoration included colorful mosaic inlays and rounded arch arcades.  
When you go to visit, keep an eye out for this trio of landmark protected trees: the Japanese pagoda tree, the bottlebrush buckeye and the Montpellier maple.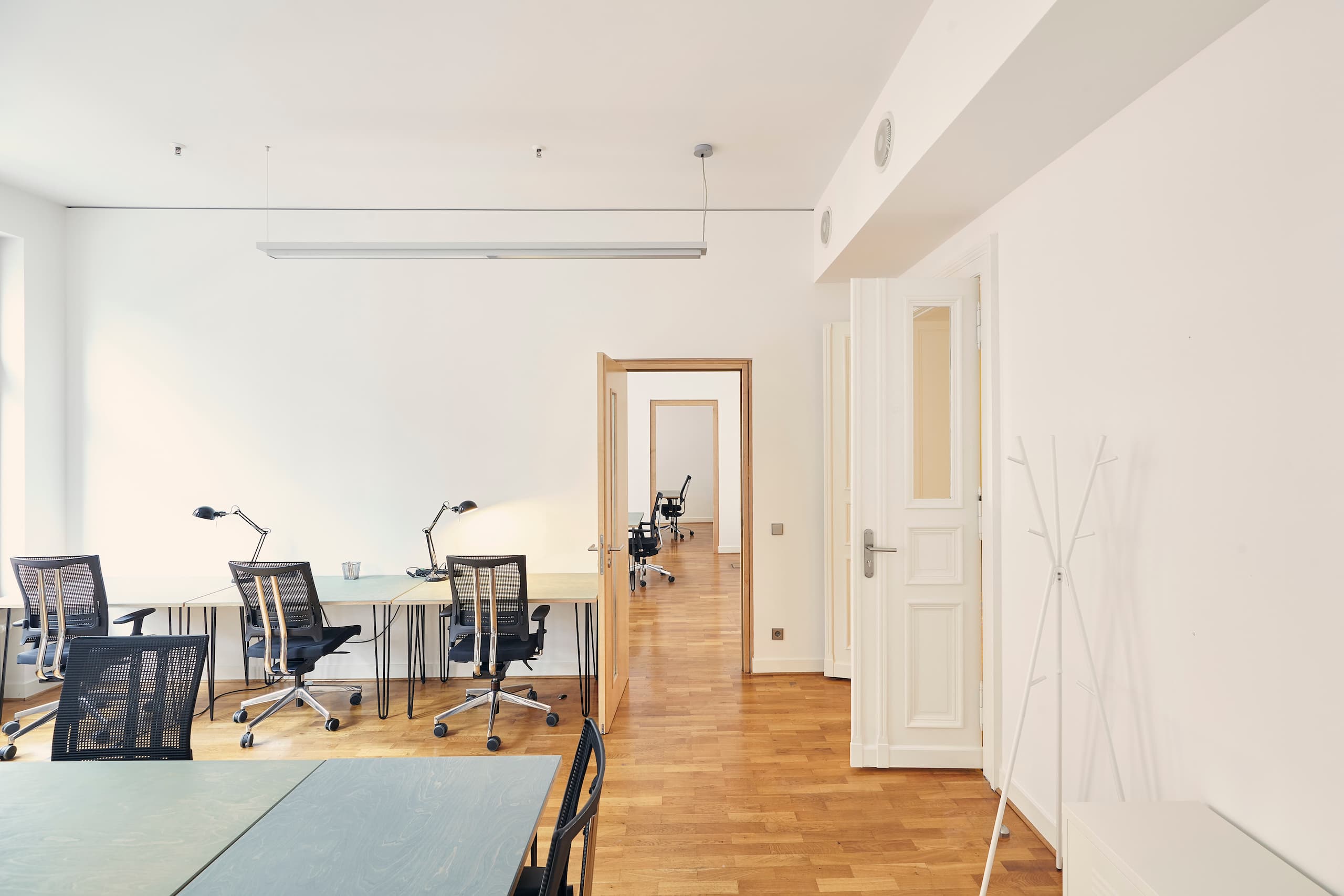 Local sites & good to know: 
Chocolate lovers rejoice: Ritter Sport's "Colorful Chocoworld" is located in the building – indulge in a mouth-watering tour and even make your own chocolate! Plus, a nearby building, the "Quartier 207", is home to the Galeries Lafayette, a large French department store with a gourmet market where you can find lots of goodies. 
Fun facts:
Our Unicorn workspace Gendarmenmarkt recently became our headquarters. The restaurant Borchardt, often frequented by well-known people and celebrities, is located across the street.