"Unicorn for All": our calls to action for the working world
July 21, 2022
4 min
"Unicorn for All" is our slogan for this year's Christopher Street Day. The slogan refers not only to our Unicorn Workspaces, but in a broader sense, to what traits the unicorn symbolizes for companies, New Work and start-ups. In light of the CSD, our slogan is accompanied by three calls to action: Working together for a New Work culture inclusive for all! Working together for a start-up scene which thrives on diversity! Working together for a corporate world actively shaped by all!
We have to face this problem! 
Our working conditions are not inclusive. Spaces still exist in companies where some people can move about freely and safely with a sense of privilege not given to others. Startups, companies and corporations have structural shortcomings which need to be addressed. We demand more inclusion, more diversity and more active participation in the working world. Today, first and foremost, we are calling for a discussion, where the voices of the queer community will be clearly heard! Outlined below is what our campaign is aiming to change.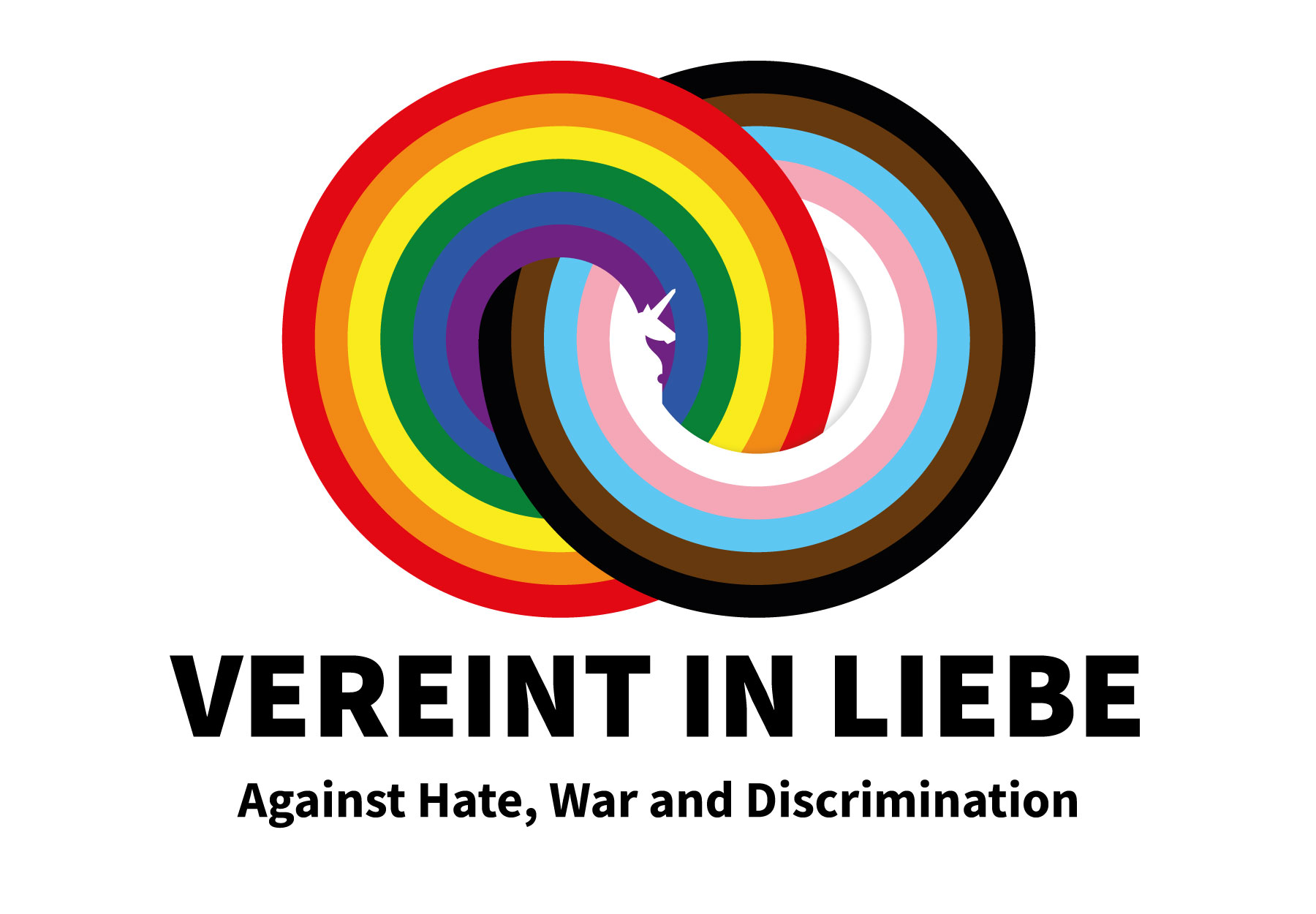 Working together for a New Work culture inclusive for all!
Inclusion means empowerment. Inclusion means that structures should adapt to people and not vice-versa. Yet most workspaces are still a long way off from achieving this. For a majority of companies, the ordinary citizen is still white and cis-hetero. A mistaken conclusion, considering that our society is comprised of so much more. This heteronormative view of life manifests itself in structures which discriminate against queerness. It may begin even during the hiring process, with the choice of language used or the physical setup of an office space. Since facing discrimination at the workplace is a reality for queer people, many feel pressured to hide their gender identity or sexual orientation at work. Imagine having to suppress part of your own identity at a place where you often spend about one-third of your day! The working world has to change. That's why we are calling for companies of all sizes to actively engage themselves for more inclusion and an empowered working environment. Workspaces have to be created so that each and every employee can feel secure and at ease. This can be achieved by more visibility for queer people in the working world and employers who openly demonstrate their support and do not tolerate discriminating behavior. 
Working together for a start-up scene which thrives on diversity!
Diversity is a term that's been making the rounds as a buzzword in progressive working environments over the last few years, with Diversity Management becoming a more widespread component of HR policies. For companies, diversity means recognizing and representing people of various backgrounds and building a workforce which promotes diversification in regards to age, cultural background, physical abilities, disabilities, religion, biological gender, gender identity and sexual orientation. In reality our society is diverse, yet many companies are not. A prime example is the start-up scene with white, cis-men occupying management positions – and we're not an exception ourselves. It's unacceptable that broad parts of our society – including queer people – are not visible in certain working environments. In particular, the startup scene is a masculinity-charged ecosystem where queer identities remain invisible to a large extent. The absence of a diverse presence prevents us from thinking or learning about (and from) the lives of others. Inclusion and diversity shouldn't be viewed as a trend, but rather embraced as a natural part of life. Queer voices have to be acknowledged, listened to and brought to the table instead of practicing top-down Diversity Management. 
Working together for a corporate world actively shaped by all!
We have to change our one-dimensional corporate world, but this can only happen if we all actively work towards doing so. We've identified the shortcomings and want to raise awareness of the situation. We want more queer voices to be heard. We want more visibility and presence of the LGTBQ+ community in the workforce. Only then can we truly be Unicorn for All, creating together a working world which is inclusive, diverse and multidimensional.