The Rise of Employee Wellbeing
May 11, 2022
4 min
Employee well-being goes hand in hand with New Work. Both consist of multifaceted  approaches, which may be differently interpreted according to the company or team itself. It was commonly centered on the physical and professional aspects of well-being, such as physical fitness, flexible working times or a relaxed remote work policy. Then the Corona pandemic came along, turning everything – including the working world – upside down, giving employee well-being a completely new meaning. 
Nowadays, employee well-being goes far beyond physical and career-related aspects. Instead, it favors a holistic approach to well-being, encompassing physical, emotional, financial, social and community aspects, it instills well-being with purpose. A central issue is addressing the growing desire of many employees for adjustments regarding the way they work, their working hours and their working locations.  
How do expectations, stress levels and the atmosphere at work impact the overall health and satisfaction of employees?
Employee well-being consists of much more than just physical health. More often, it's about intangible factors, such as stress levels and the expectations staff have regarding their working atmosphere. The Corona pandemic resulted in many employees being constantly available for job-related matters due to the new technologies implemented in remote work. The pandemic's mandatory remote work regulations also perhaps allowed us in some ways more freedom, but at the same time it increasingly distanced us from our colleagues. To reduce this distance – or prevent it from occurring – companies have to concentrate more on their employees and on their efforts to face different issues with them. Even a sincere "How are you doing today?" from the team lead can really go a long way. In today's working world, the inclusion of more employee-focused soft skills such as empathy, resilience and self-reflection is indispensable.  
Even if it's not easy being an employee-focused business, the last two years have shown that such an approach is no longer just an option – it has become an absolute requirement!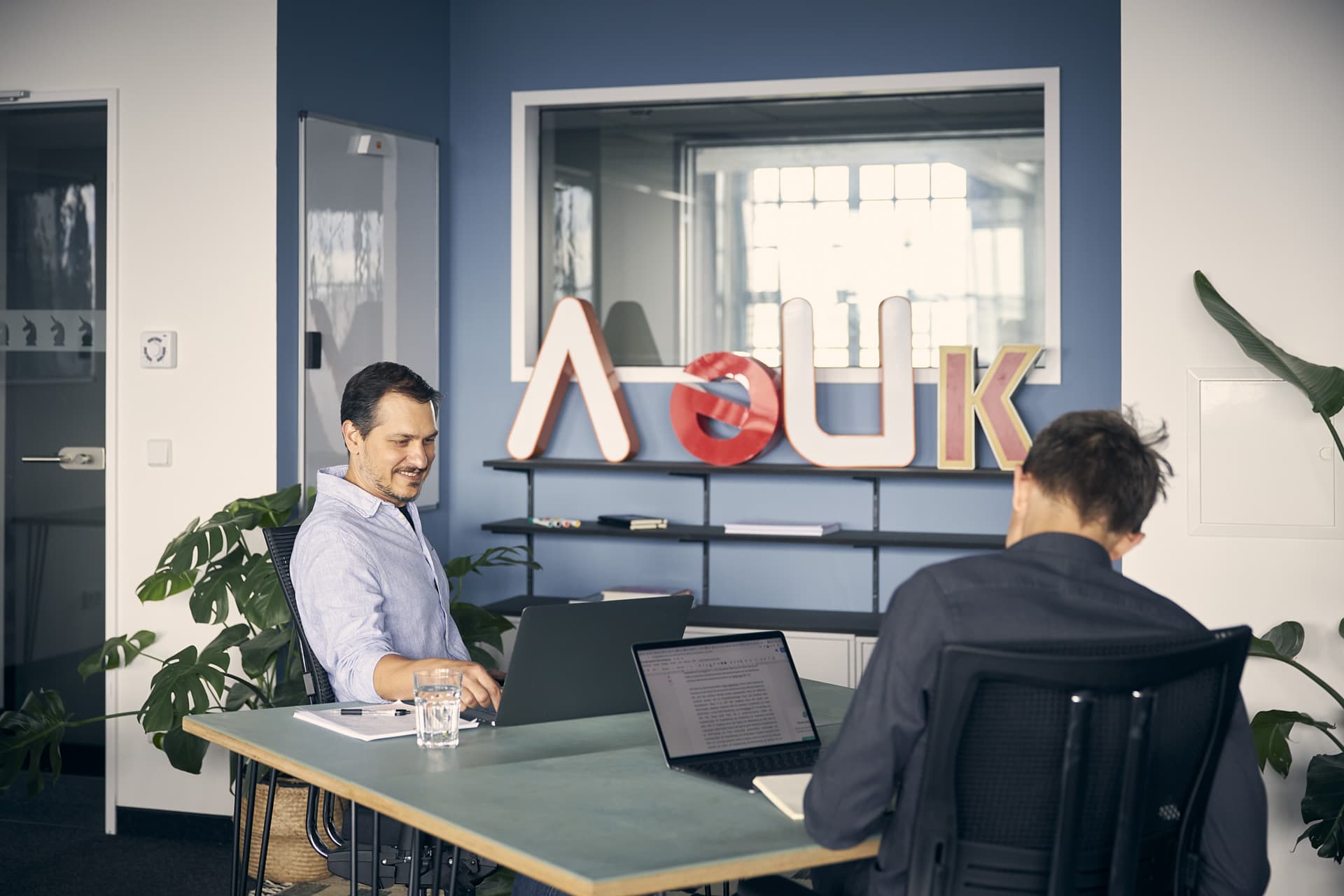 Implementing a successful employee wellbeing strategy
The employee's mental, physical and emotional condition, as well as their financial situation, are all important factors to consider when developing a successful employee well-being strategy. Upon taking a closer look, it's evident that all these factors have been affected by the pandemic. 
A way to begin approaching an employee well-being strategy is to take a look at which well-being factors make the most sense for the company and its workers. Moreover, identify which factors are impacting employees the most, and what changes could be quickly and simply implemented by the company.  
The HR team at Unicorn has also prioritized employee well-being, we're re-evaluating our existing practices and benefits and continually adding new ones. 
As our HR Manager Franziska put it: "We want to offer our employees benefits which improve their health in every aspect. We make sure that there's something for every Unicorn – which is why we ask our team for their input. From their suggestions we can introduce new initiatives. An open, healthy and honest corporate culture is our fundament, we want our offerings to fortify that."
A successful employee well-being strategy means being able to respond to the employee's desires individually. The staff should feel that they're being heard and supported, they should always feel comfortable. A sustainable and wide-ranging employee benefits package should be appropriate for the company and provide its employees not only with A LOT OF ADDED VALUE, but also ensure that well-being is being approached thoroughly and for the long-term. 
From simple to sophisticated and economic to expensive – here's an overview of our best practices for healthy and happy Unicorns:
Physical
Physical well-being and promotion of health 
Sport events (ex. Tough Mudder or company runs)
120€ yearly allowance for health courses
Annual flu shot 
Adjustable height desks and ergonomic chairs
Social
Enhance team spirit and employee relations
Team events, team lunches, team parties 
Monthly team calls
Quarterly speedback sessions or evaluation meetings
Diversity support, ex. Unconscious Bias Workshop, Diversity Task Force, respect@unicorn (our equal opportunity officer is the contact person for incidences of discrimination in any form)
Emotional
Work-life balance und redefining the work environment 
Part-time work and flexitime
Overtime compensation
Option to work remotely or at one of 15 different locations 
Mental health day
Stress management (OpenUp beginning on 20.04.)  
28 vacation days, plus 2 extra vacation days when the 24th and 31st of December fall on week days. 
Professional
Personalized professional development benefits
Tailored educational courses and career training programs
Allocation of ½ a month's salary towards educational courses plus 500€ per team member for team training courses
Oportunity to tap into new potential (placement within another team, if desired)
Finances and planning for the future
Financial assistance and saving plans
Company pension plan
Spendit pre-paid credit card, material expenses
BVG company ticket and allowances for public transport
Employee profit-sharing plan
Barista flat rate and employee discounts
Driver's license grant