Eventmanager Roni introduces the Unicorn New Work Shop
July 13, 2022
3 min
Right now, I'm really proud of our newest and smallest space in the middle of Wedding. Actually, it was the pandemic which particularly helped our idea for the New Work Shop take off. Up until that point, we were mainly running a cafe which was providing coffee drinks to both our coworkers across the street in Unicorn Brunnenviertel and passersby. Now there are no longer any coworkers at the Unicorn Brunnenviertel workspace, because the location has been converted entirely into an event space. 
What's more, we'd also noticed an increasing demand for independent meeting room spaces in the last two years. The New Work Shop doesn't require any personnel, because everything – technical gear, drinks, snacks, materials – is already on site at the Shop. Which means users arrive and find everything they need for their meeting is already there. We also rearrange the setups to accommodate creative workshops or yoga sessions.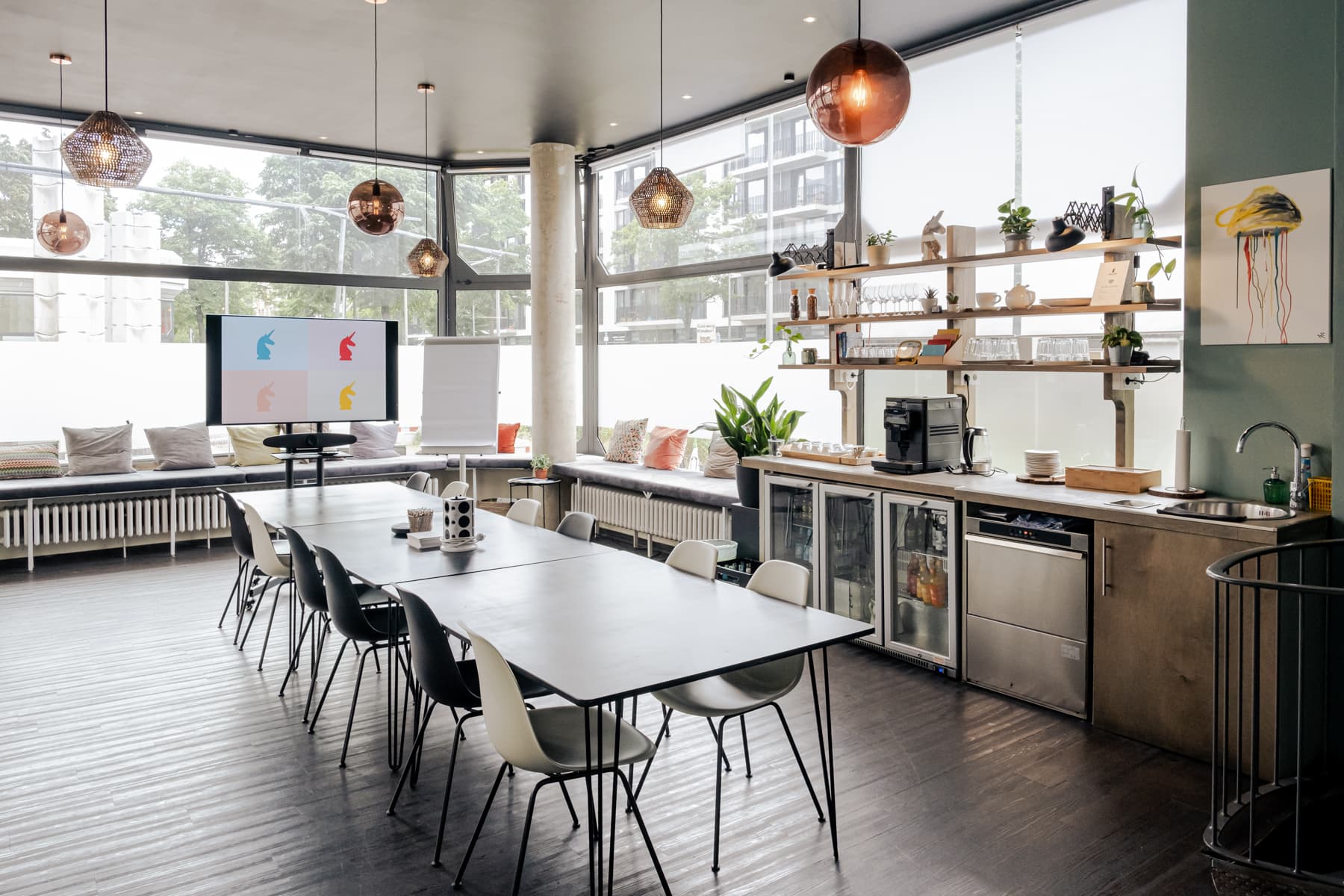 What makes the New Work Shop more attractive than a traditional meeting room?
It's like having your own space – that's the biggest advantage of the New Work Shop. You have cold drinks in the fridge and a big video monitor equipped with state-of-the-art camera technology in place for hybrid meetings. We've also integrated the entire Unicorn flair into the space for our users, so you can be sure that spending a full day at the New Work Shop will be a good experience. Plus, you can just walk right outside for quick little breaks, there's no need to take an elevator. 
What kind of events are held at the New Work Shop?
Our New Work Shop is really well-suited for meetings with up to 16 people. It's especially a great and convenient space for workshops taking place over several days. Items needed for the workshop can be stored and secured on site, instead of having to cart everything away and bring it back the next day. We're quite flexible in setting up the rooms, we'll place tables and chairs wherever you need them or remove them if they're not needed. Overall, there's a lot of room for creativity for equipping the space to suit multiple purposes. Our space has been used for small team events, coachings, hybrid events, Yoga sessions, board meetings, Design Thinking workshops and pitch nights, among other things.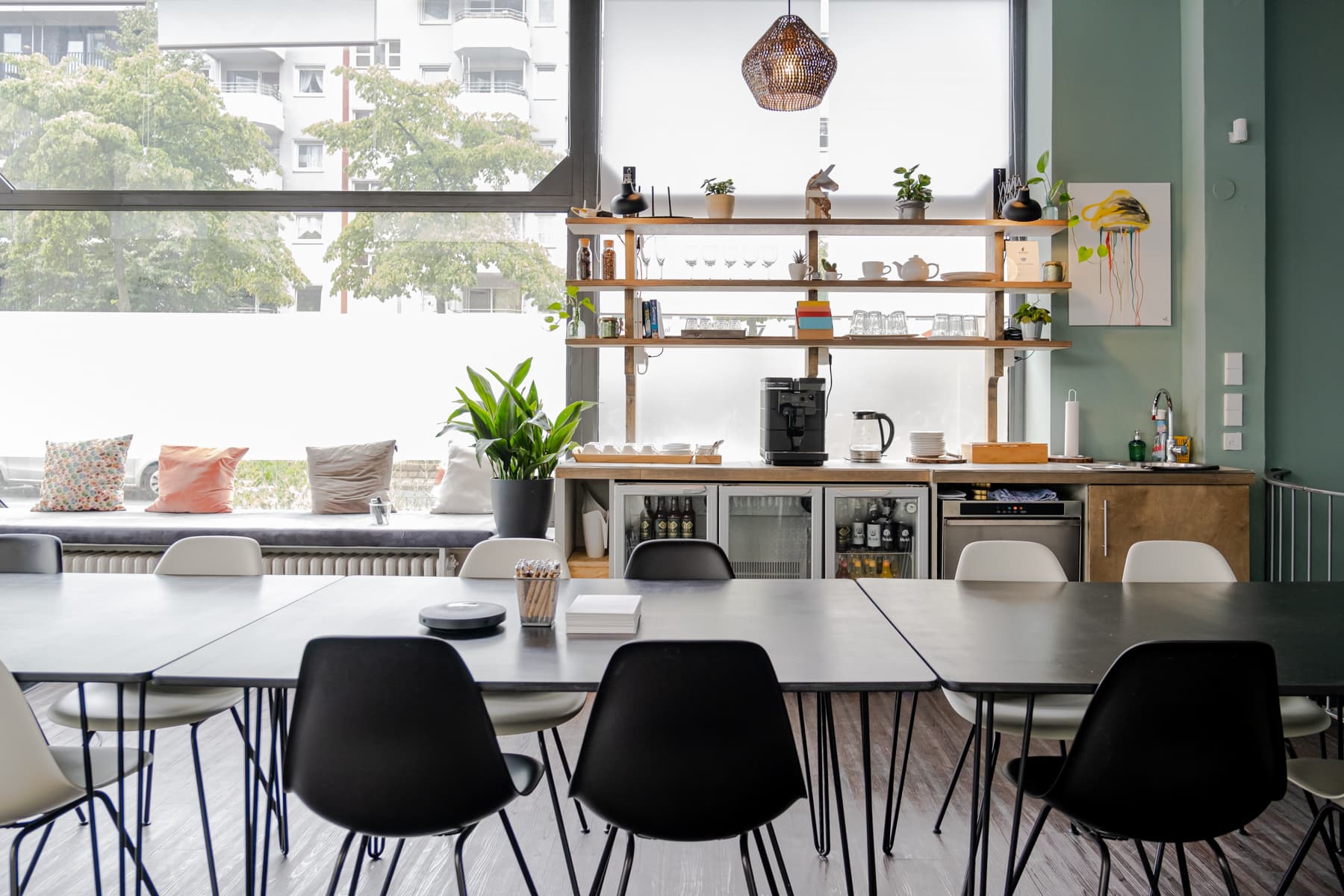 Can the New Work Shop handle special requests?
We are a mini but also mighty Unicorn, so expect to receive the same top-level service that all our spaces in Berlin, Potsdam, Hamburg, Munich and Cologne provide. Of course, we're happy to let users do their own thing, but we're equally as happy to assist them with everything from premium catering to champagne showers. We go out of our way to fulfill special requests because when users leave the New Work Shop, they should do so with a smile. 
Are there any special deals on at the moment?
Sure - right now our workshop space can be booked at a reduced introductory rate. And for that you don't need to fuss with any kind of codes or PINs, etc. This special 25% discount is available until August 31st, so it's first come, first served. Feel free to reach out to me at events@unicorn.de for more info!