Digital nomads – home is where the laptop is
July 20, 2022
5 min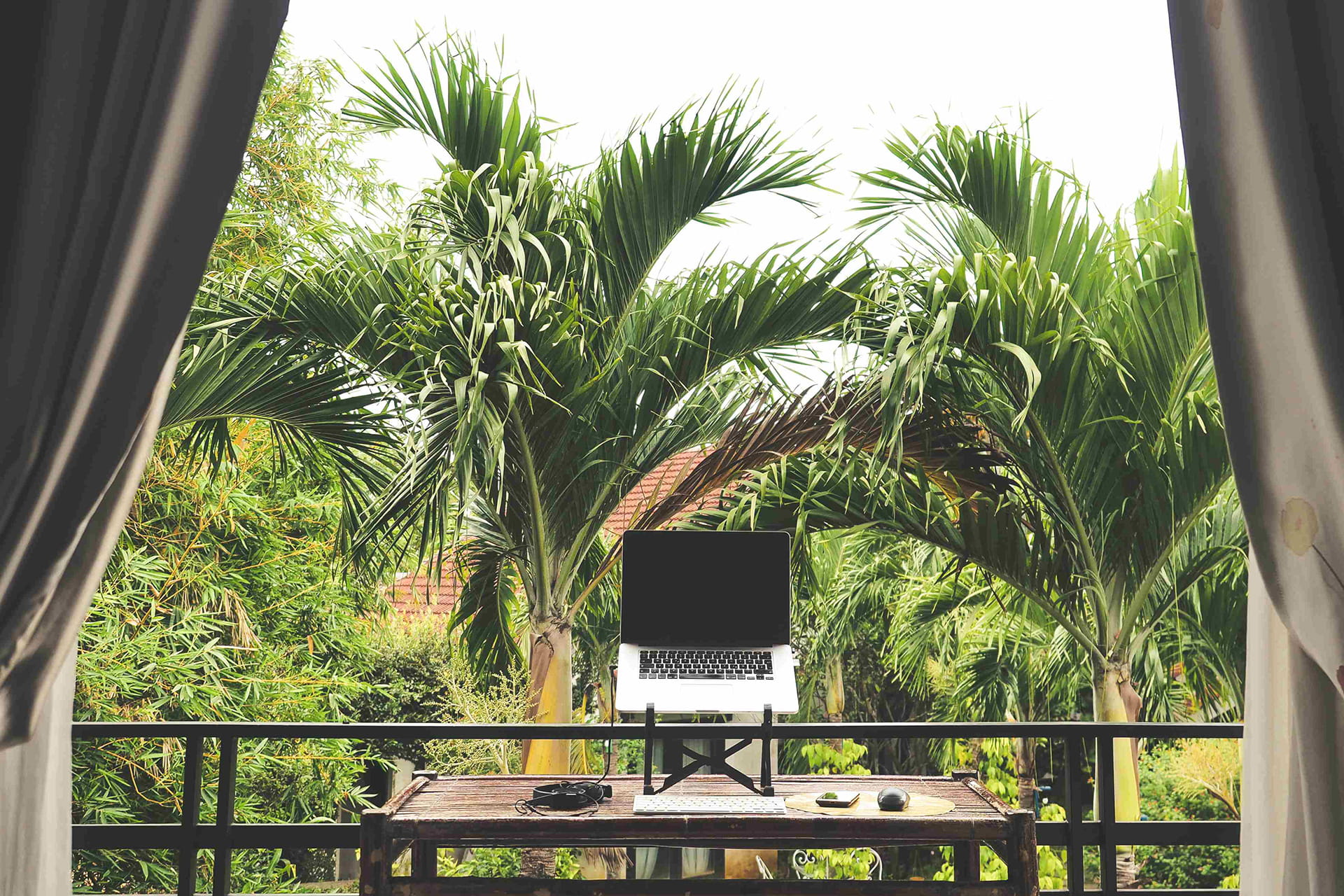 Yesterday: on the beach with the laptop in Tulum. Today: working from the co-working space in Nairobi. Tomorrow: the team get-together on the farm in Brandenburg. In the 21st century, the office is everywhere where there's a good WiFi connection. Although technological improvements leading to faster digitalization have opened up new possibilities for digital collaboration in the working world, many companies still insisted on an employee's on-site presence as standard practice. New Work, however, had been challenging this view and encouraging work modes featuring more flexibility in terms of location and working hours. Yet it was primarily the pandemic which led to a change of thinking, in society in general and within the working world. Nowadays, for many people remote work has become the new normal, and collaborating digitally from various locations the norm. Since this style of work is becoming more feasible, it's not surprising that the life of a digital nomad is becoming an attractive option for many workers. 
Digital nomads: Working location independently with digital technologies
Digital nomads are defined as people (regardless whether they're employees, freelancers or entrepreneurs) who can work location independently thanks to their digital set-ups. In fact, many digital nomads require nothing more than a laptop and a good internet connection. Employees, of course, also need to work for a company which supports this type of work, and in many businesses it's gaining popularity. The stereotypical image of a digital nomad is the creative globetrotter, earning a living with their laptops while sipping cocktails in beach bars around the world. While there might be some truth to this, being a digital nomad doesn't necessarily mean travelling around the globe while getting your work done. Rather, it's about having the option of working from a different location, either short-term or long-term, and this has spun off some interesting work concepts such as offsites or farm stays.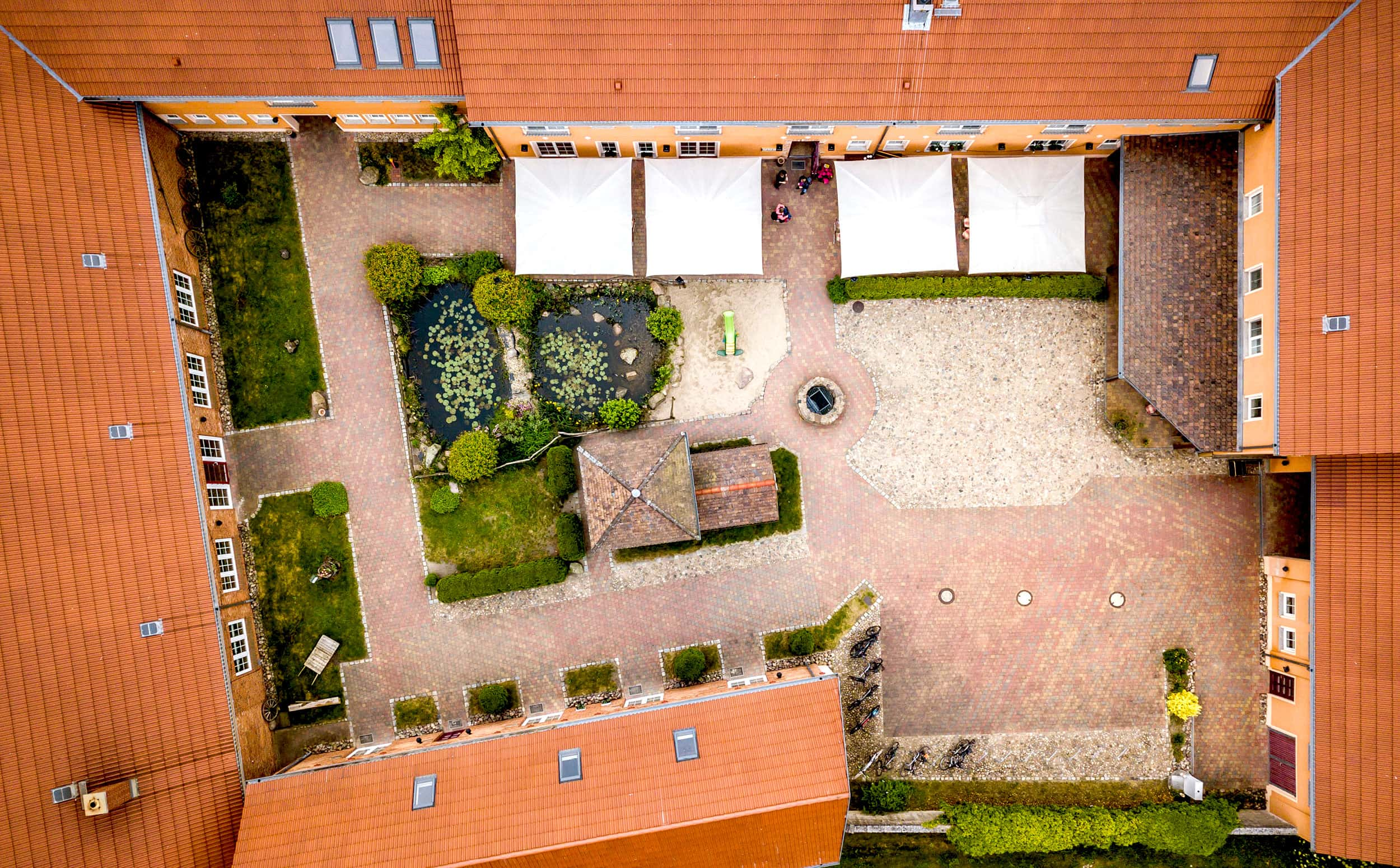 Digital infrastructures enable coworking spaces and working while in the countryside 
Digital nomads would have it tough without good WiFi. Even when an employee decides to work location independent and digital, their everyday work responsibilities remain the same. Core working hours, regularly scheduled meetings and deadlines can't be postponed or rearranged because the internet in the Airbnb in Tuscany isn't that good, or the power's gone out in the Swiss chalet, or there isn't any free space in that popular Bangalore café. The level of surrounding noise also has to be taken into consideration, especially if you have a lot of meetings. You might be able to concentrate on the beach in Phuket with a lively volleyball game being played nearby, or tune out the heavy traffic of Cairo's streets – but perhaps many of your colleagues and business partners can't. To meet the needs of an increasing number of people who are working location independently, co-working spaces can now be found outside of cities, situated in rural areas or holiday resorts. One of the newer nomad trends, farm stays, combines country life with a well-equipped working hub. However, finding a good internet connection still poses a problem in some German countryside areas. If you're in Berlin and looking to escape the city for a while, you're in luck. Our colleagues from Project June have recently opened their co-working and co-living space in a large countryside retreat that's only 45 minutes away from Berlin.  
On the go as a digital nomad – an offsite with your company
In the New Work world, an offsite is when teams meet at other locations than their usual working location – regardless whether that's in the office or remote – for collaborative work, team-building activities or training sessions.  While traditional offsite events were normally reserved for conferences or examinations, they are now often seen as "team vacations". An entire team travels to a destination where they can work together location independently, and at best, also tag on some vacation time together. This can be a great opportunity for a group to work together intensively and grow together as a team.  
Gearing up to be a digital nomad? Good preparation is the key
Digital nomadism has some very obvious advantages: a working location can be chosen to suit a worker's particular needs. Moreover, a change of location can foster productivity and creativity, and can boost a worker's self-motivation and satisfaction – on and off the job. This working style provides many people with more flexibility regarding their working hours, due, for example, to time zone differences or the lack of having to commute to the workplace. As a result, many feel that their private and professional lives are more compatible. Yet there are a few things digital nomads also need to take into consideration, such as: observing different time zones, obtaining visas (it's not always allowed to work on a tourist visa) and for long-term freelancing nomads, the question of declaring a primary residence and filing taxes properly. Digital nomads also have to be careful that the line between their work and their private lives doesn't get too blurry. Those who do rather short-term "digital location hopping" usually don't have to face the issues described above. Ultimately, even a little bit of digital nomadism can bring a breath of fresh air into the daily work routine.