Digital collaboration: Free software alternatives to enhance your New Work daily routine
April 14, 2021
4 min
Thanks to an array of tools, tasks such as holding meetings, brainstorming, organizing and effectively collaborating in the 21st century are not only really simple, they're also a lot of fun. Long gone are the days of paper, pencils and long back-and-forth emails – we're forging ahead into a new era where there's a perfect app for handling just about everything we need to do. In regard to New Work and digital collaboration, these tools are valuable assets for every team and individual alike. As with design tools, there's oodles of possibilities available, plus a great deal of this software is also free. We'd like to now introduce you to some of our favorite digital collaboration tools. Perhaps the following budget-friendly apps will also enhance your daily New Work routine and your team's collaborative efforts.
Trello, Asana & Monday
Who's doing what with whom, and until when? The larger a team is, the more important structure becomes while working together. Luckily, everything no longer needs to be sorted out via emails, because there are a lot of impressive tools which make communication easier while simplifying project management as much as possible. Among them are task managers such as Trello, Asana and Monday. All three of these tools have the same mission: to revamp the old to-do list in a unique, New Work compatible way. With them, you can create to-do lists, divide up tasks among teams and set deadlines, all the while maintaining communication with other team members. Trello's functions stick to a traditional to-do list most closely, and so it's more attractively priced than Asana and Monday, which focus more on project management. Trello offers its basic version for free and there's no size limit placed on teams. In the free version which Asana offers, the maximum number of team members is limited to 15. Trello is a simple tool which is easy to use, while Asana has a steeper learning curve since their app contains more features. Monday is the only tool in this group which isn't free – the basic version costs 25 USD. All of these tools offer the option of upgrading to premium versions to unlock even more features. Whether your team needs a premium version or not depends on how your team will use the tool and your budget considerations.
Clockify & Toggl Track 
Clockify and Toggl Track are time tracking apps that help you keep a record of the time you spend on a task or a project. While this is a must for agencies working with clients, it can also help teams working in companies to budget time realistically for their tasks. Each of these New Work tools is also available as a web-based and desktop app, and can be conveniently integrated with other apps, such as Trello or Asana. In addition to time tracking, both tools also include reporting and reminder features. Functionally these two tools are similar, they differ however in appearance and pricing. Even though Toggl Track offers more features than Clockify, it still manages to have a streamlined and optically appealing interface. Clockify is free, allowing unlimited users, unlimited tracking and unlimited projects. A flexible subscription plan allows for extra features to be enabled for individual user seats in a workplace. Toggl Track's pricing, on the other hand, is only free for up to 5 users, otherwise subscriptions are on a per-user basis, which can make this tool quite expensive for larger teams.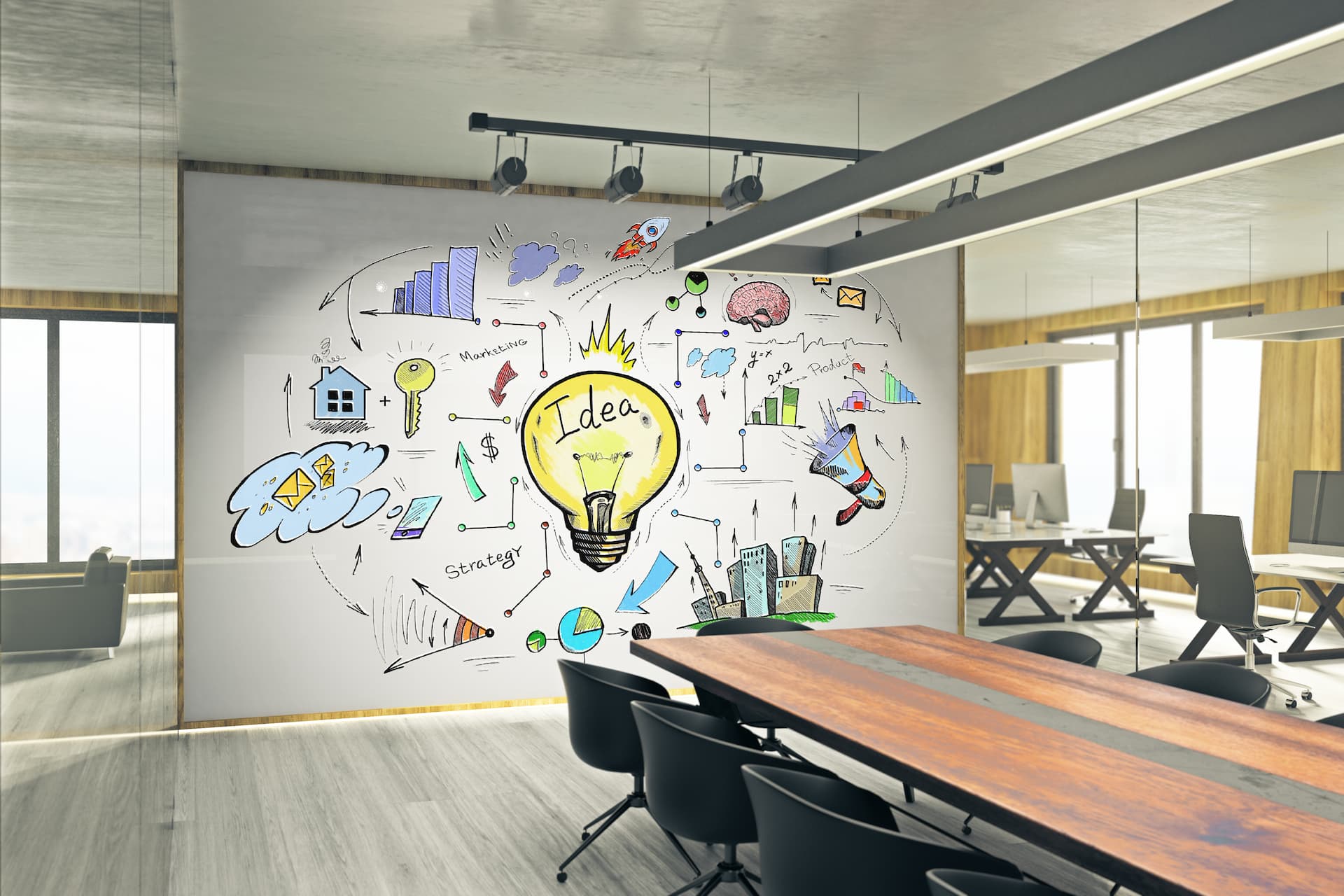 Miro & Mural 
With lots of remote work currently taking place, the authentic meeting room vibes which Miro and Mural provide seem like a blessing. Thanks to their cool features, these apps keep digital collaboration for meetings, brainstorming, planning or even design sessions exciting and creative. Miro's whiteboarding platform and infinite canvas simplify team collaboration. It can be integrated with other apps and includes many useful templates. Users can have a maximum of three active, editable whiteboards with Miro's free plan. Mural, in comparison, offers a 30-day free trial and a starter plan priced at 12 USD monthly per member. The plan allows up to 50 team members to work collaboratively. Teams can use the large, blank canvas to unleash their creativity, or choose one of the many pre-built options, such as the Business Model canvas, Visions storyboard, or Team Feedback template – all which have been created to simplify these processes for teams.