Design: 5 free tools that can replace your expensive software
February 24, 2021
5 min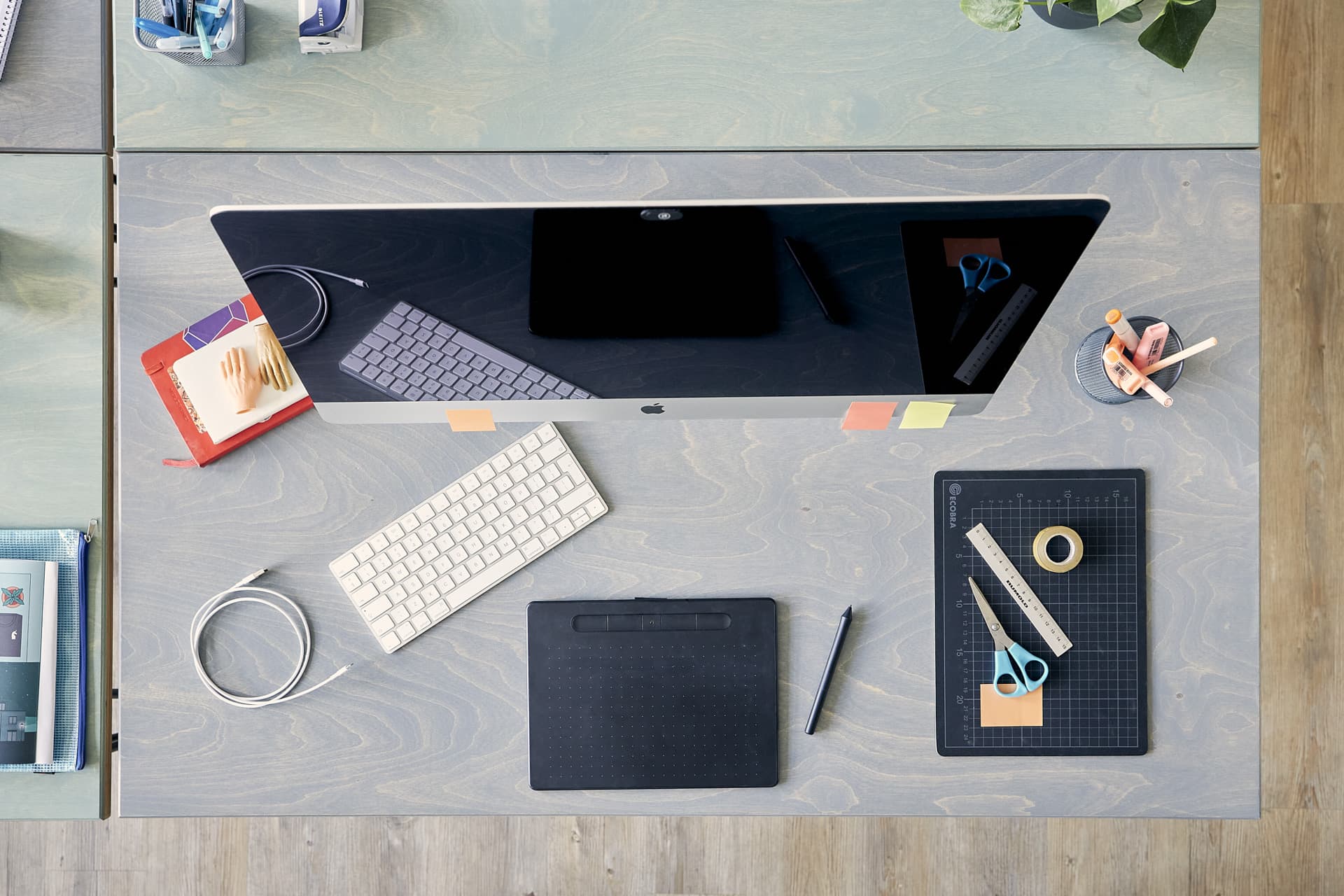 "The first time I used Canva, I wondered why I even bothered studying Communication Design." Perhaps there's a grain of truth in this statement. A host of free design tools have been converting both designers and non-designers into their most passionate fans. They might be handy New Work helpers for saving you time, improving collaborations and organizing more efficiently, or even "survival software" which a company can't do without: we are using a myriad of tools and software in our daily New Work lives. Some of these tools have become the standard in their realm, often with high and recurring licensing costs which might be beyond the budget of smaller companies or start-ups. Fortunately, a lot of free alternatives have come onto the market in recent years. Start-ups, small and mid-sized businesses or teams who need to keep an eye on their budget or only need to use a program occasionally should certainly give these impressive free alternatives a try. Many of these free tools are so good that they're also used being used by a great number of employees in high-revenue companies. Businesses which are financially well-situated can demonstrate their social responsibility and pay it forward in turn by donating to their favorite free tools. The producers of these tools can then continue to keep them free for all users. And now, without further ado, let's move on to our tools.   
Prototyping: Figma, Adobe XD and Sketch 
Rumor has it that a few members of Unicorn's Marketing team would give up their first-born child for Figma. Luckily, they don't have to strike such a deal because this prototyping tool is free. Prototyping is the process of bringing the ideas of a design team to life, and tools are indispensable for this process. Figma, Adobe XD and Sketch are three of the most popular prototyping tools. For a long time, Sketch was the first choice of designers who swore by its simple interface and its extended plug-in functionality, such as the Zeplin plugin for working with developers. Priced at 99 USD yearly per license, it's also the most expensive in this trio and is only available for Mac users. Figma and Adobe XD offer free access for individual users and are available for Mac, Windows and Linux platforms. Adobe XD is simple and intuitive, includes plug-ins for other services, such as Trello, and offers live co-editing capabilities. License holders of Adobe programs can also easily integrate XD with their other Adobe applications. Figma, on the scene since 2013, is another popular tool among designers. This genuine all-rounder can handle UI & UX design, prototyping, graphic design, plus wireframing or template building. Like Sketch, Figma also offers an array of free plug-ins, some of which also simplify collaboration with developers. Figma is available as an app, but is also web-based and allows teams to work together in real time, making New Work collaborations simpler than ever.  
Social Media & Graphics: Canva vs. Adobe Graphic Design Apps
Most companies have a social media presence, but very few have a really good one. Yet having an impressive social media presence can be strategically important for generating leads, company branding and business growth. Free tools like Canva are making it easier than ever before to create attractive social media content and graphics. Of course, Adobe's graphic design apps such as InDesign, Illustrator and Photoshop can be used to get the job done, but they aren't free and the learning curve is steeper. Besides being free, Canva includes many templates which can save considerable time during the design process, especially for non-designers. However, users have to accept the limits placed on the uniqueness of the graphics they create, as opposed to working with Adobe's programs, whose features and functions facilitate more experimental creativity for producing individualized design content.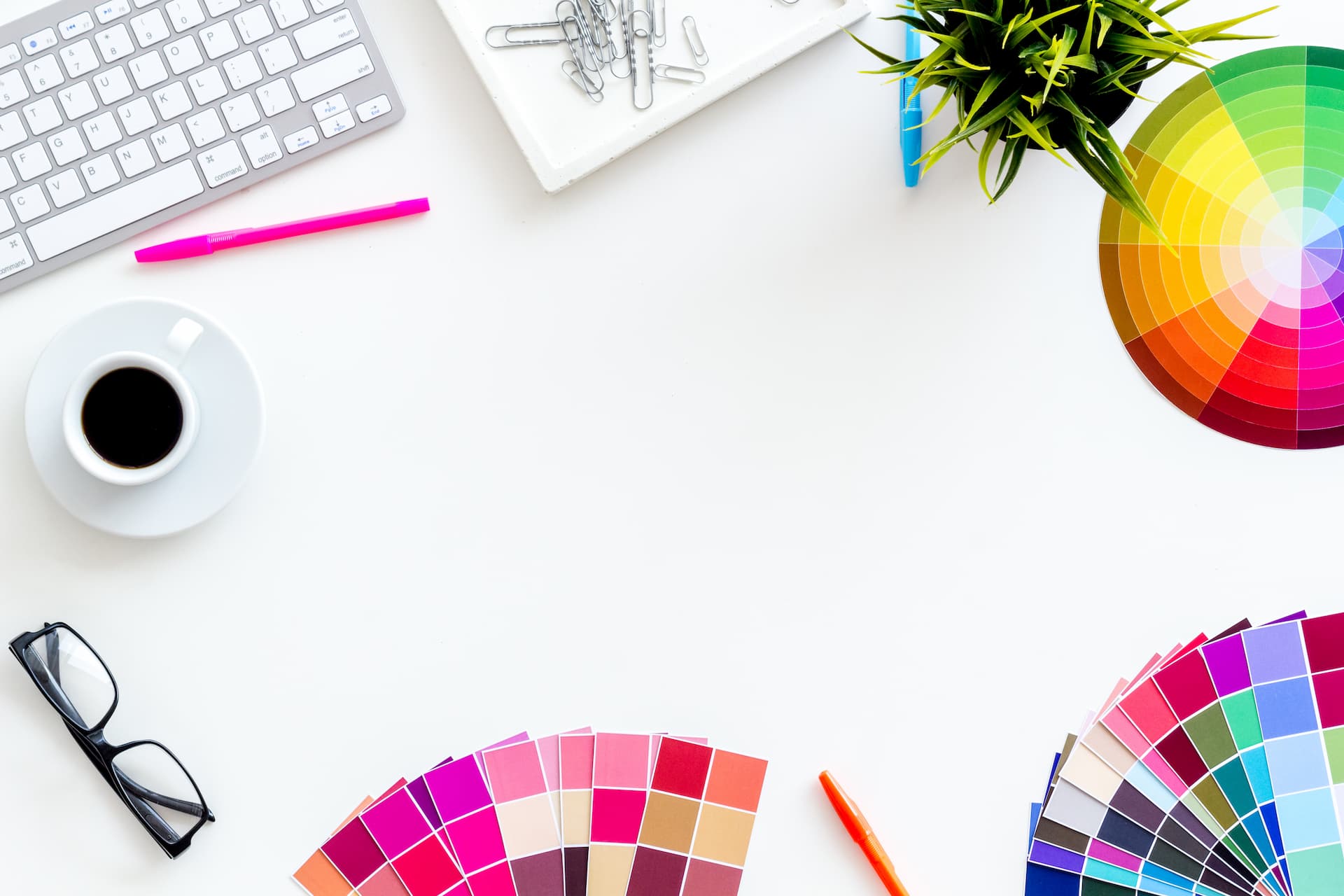 Icons: The Noun Project vs. Nucleo 
Designers seem to flock to Nucleo and The Noun Project when they need icons. Pricing is a factor that distinguishes these two icon collections: The Noun Project offers a free, limited Basic Icon Downloads plan while Nucleo charges a one-time fee of 99 USD for individual users. Here you should weigh up the costs and benefits, keeping in mind that if you don't have premium access to The Noun Project, you'll be required to credit the designer when using their icons. Users certainly appreciate the wide variety of icons that The Noun Project offers, yet Nucleo's comparatively smaller selection focuses more on design consistency, providing more graphical unity.  
Customer Experience: Google Forms vs. Typeform
Surveys can be easily created with both Typeform and Google Forms. Google Forms is free for G-Suite users and provides unlimited questions and answers. Typeform also offers a free plan, albeit with monthly limits placed on the number of surveys, questions and answers. The premium version costs about 35 USD per month. Both tools are very user-friendly and can be integrated with other tools. Apart from pricing, the biggest difference between these two tools is aesthetical: Google Forms is rather simple and straightforward, while Typeform comes with many templates and design options for creating visually appealing surveys. The biggest advantage of an upgrade to a paid Typeform plan is the intelligent "logic jump" function, which hides irrelevant questions from respondents. 
Stock Photos: Pexels vs. Unsplash vs. Adobe Stock
Since only a few companies have the financial resources to afford their own photo shoots, the majority of businesses turn to stock photos. This hardly presents a problem, as there are a wide variety of images available through platforms like Pexels, Unsplash and Adobe Stock. Both Pexels and Unsplash allow commercial usage of their images for free. Those who'd like to show their appreciation and give something back can credit the photographer when using the image and donate money to the image's creator. Adobe Stock also offers some free images, but it gets a bit pricy if you want to have access to their complete stock collection containing more than 100 million photos.  Pricing for premium accounts starts at 29.99 EUR per month for 10 stock photos. You'll be able to choose from a virtually unlimited number of photos, and content-wise many of them are considerably more unique than the imagery available from Pexels.