A guide to the working world: office, coworking, shared workspaces & hybrid workspaces
September 14, 2021
5 min
New Work, new normal: welcome, wonderful new working world! The 21st century has been chock-full of surprises when it comes to new concepts for work, working and workspaces. The individual office, the coworking space, the flex office – there's a great variety of terms we apply to our workplaces. Each name a designation  for a type of workspace which has been developed – and in some cases, revised – over time. Let's take a little journey into the past to take a closer look at the transformations that have taken place. 
The classic: the office
For as long as we've had office work, we've also had accordingly offices – and office spaces have always been changing dynamically with the spirit of the times. The earliest examples of  "office type" workspaces were actually discovered back in ancient Rome. However, the Old Admiralty Building, built in London in 1726, is considered to be the first building erected for the purpose of housing offices. In the 19th century small, individual offices were the standard, yet by the 1930s, the industrial efficiency of Taylorism was gaining popularity. Then, shortly afterwards, new office spaces were being created with new purposes – not only providing work space for employees, but also representing the company culture and cultivating an aesthetical standard. The 1950s was the time of open-plan offices with a mixture of small offices and open space areas until the 1960s, when office landscapes first began to appear. The office landscape's design was focused on increasing team interaction and the development of the office as a place for social encounters. Action offices followed shortly thereafter – designed to be even more dynamic, flexible and adaptable to workers' needs. The 1980s saw the proliferation of economically prudent office cubicles and first, with a significant change of thinking finally occurring at the start of the 2000s. The office landscape experienced its comeback, however, revamped in a more modern and innovative form. Since then, even more types of working methods and workspaces have come onto the scene, such as coworking spaces, flex offices and hybrid workspaces.
Trends of the 2010s: the coworking space and shared workspaces
In 2005, the first location to officially dub itself a coworking space was founded in San Francisco. In the same year, the St. Oberholz opened its doors as Berlin's first coworking space and meeting place for digital bohemians. For 2020, the statistics portal Statista forecasted a whopping 26,300 coworking spaces worldwide. What distinguishes coworking from other working arrangements is its emphasis on collaborative work. The Coworking Guide defines coworking as "a work arrangement where freelancers, start-ups, creatives –and increasingly more and more larger companies – work together independently at the same time under one roof." Creating synergy is important, and even when the employees in the space are all working on their own projects, they desire to establish a mutually supportive, interactive community which is beneficial to all. 
Coworking spaces can be easily recognized by their open space conceptual designs, which can provide many individual workspaces. Shared workspaces make the concepts of coworking accessible for a target group consisting primarily of companies and teams rather than individuals. Architecturally, these space consists of private, individual offices which can be flexibly rented by the month, plus shared or community areas for everyone's use. Unlike the emphasis on collaborative work and community in coworking spaces, the primary attraction of the shared workspace is its long-term reduction of costs and resources. What differentiates shared workspaces from conventional offices is that businesses are not only renting a single office or a whole office area, but rather they're receiving a "full-service package". Operators of shared workspaces are much more than just landlords handling leases. They provide a complete working infrastructure, from setting up and furnishing the office to providing internet and cleaning services, additionally offering extras such as mail reception, community management or barista services. Essentially, it's this service-oriented aspect of shared workspaces that sets them apart from their classic office counterparts.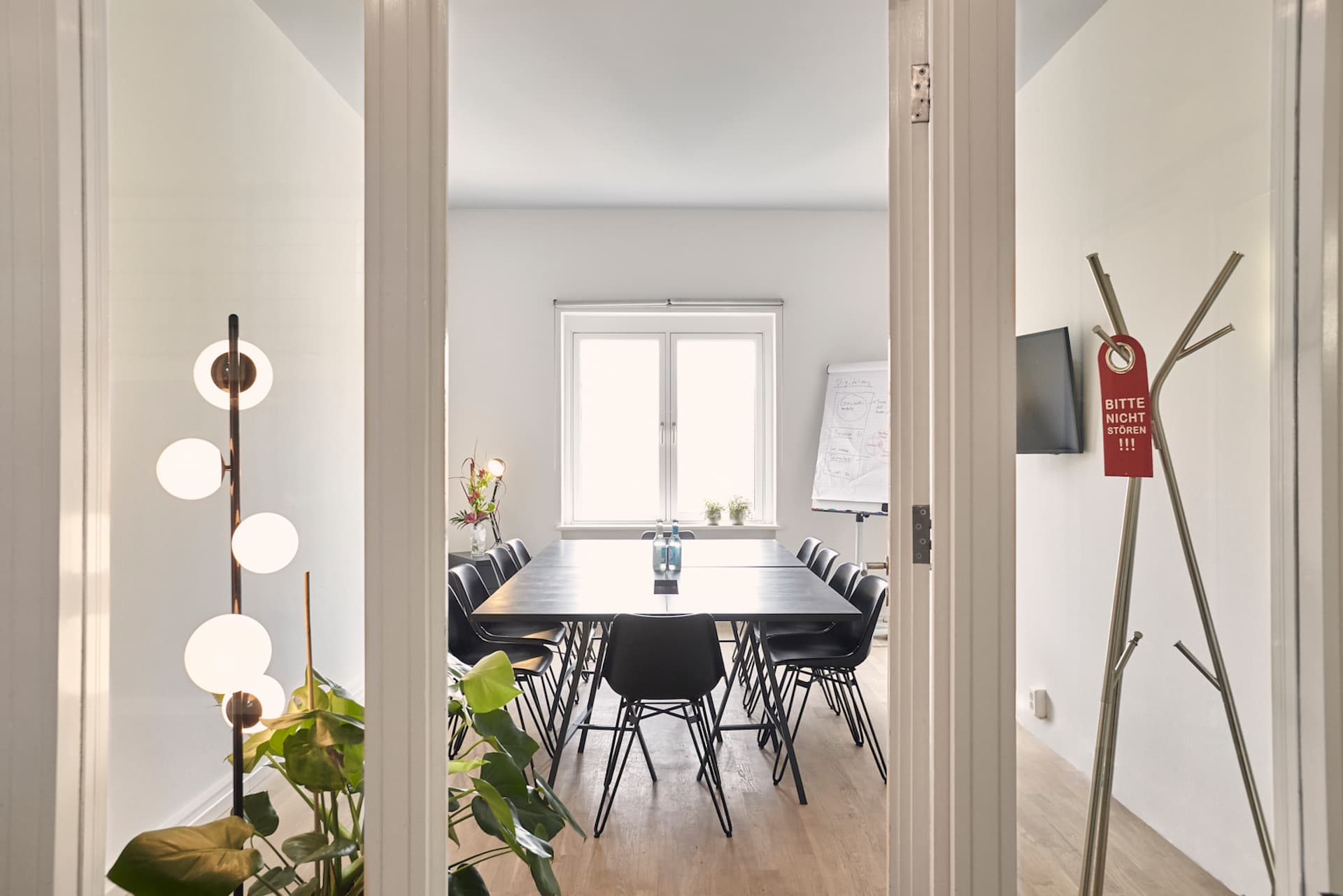 The 2020s: working from home, remote work and hybrid working 
New work, remote work and working from home aren't really new trends of the 2020s. While the latter implies working within your home, remote working can be used to describe work within the home and anywhere else as well – on the beach, at the coworking space, practically everywhere imaginable. Since the Corona pandemic forced many employees to work from home, many people are now wondering if it's still necessary to work in an office. There's not really a concrete yes or no here, but it's clear that the office will still be playing a role in hybrid working models. Hybrid work's future-oriented approach is to combine various work modes, such as working from home, remote working or working at the office – be it in a traditional company headquarters or a modern shared workspace. What's becoming important is recognizing and responding to current developments in the working world and the changing requirements of employees. Offices will have to be created which offer employees an advantage over working from home or elsewhere remotely. In times of change, that's most likely the secret behind successful offices, coworking spaces and shared workspaces: thoughtful planning which takes many factors into account, plus the ability to dynamically modify themselves in tune with our wonderful new working world.
Find out which workplace is right for you!