FAQ
Everything you need to know about Unicorn Workspaces and our Services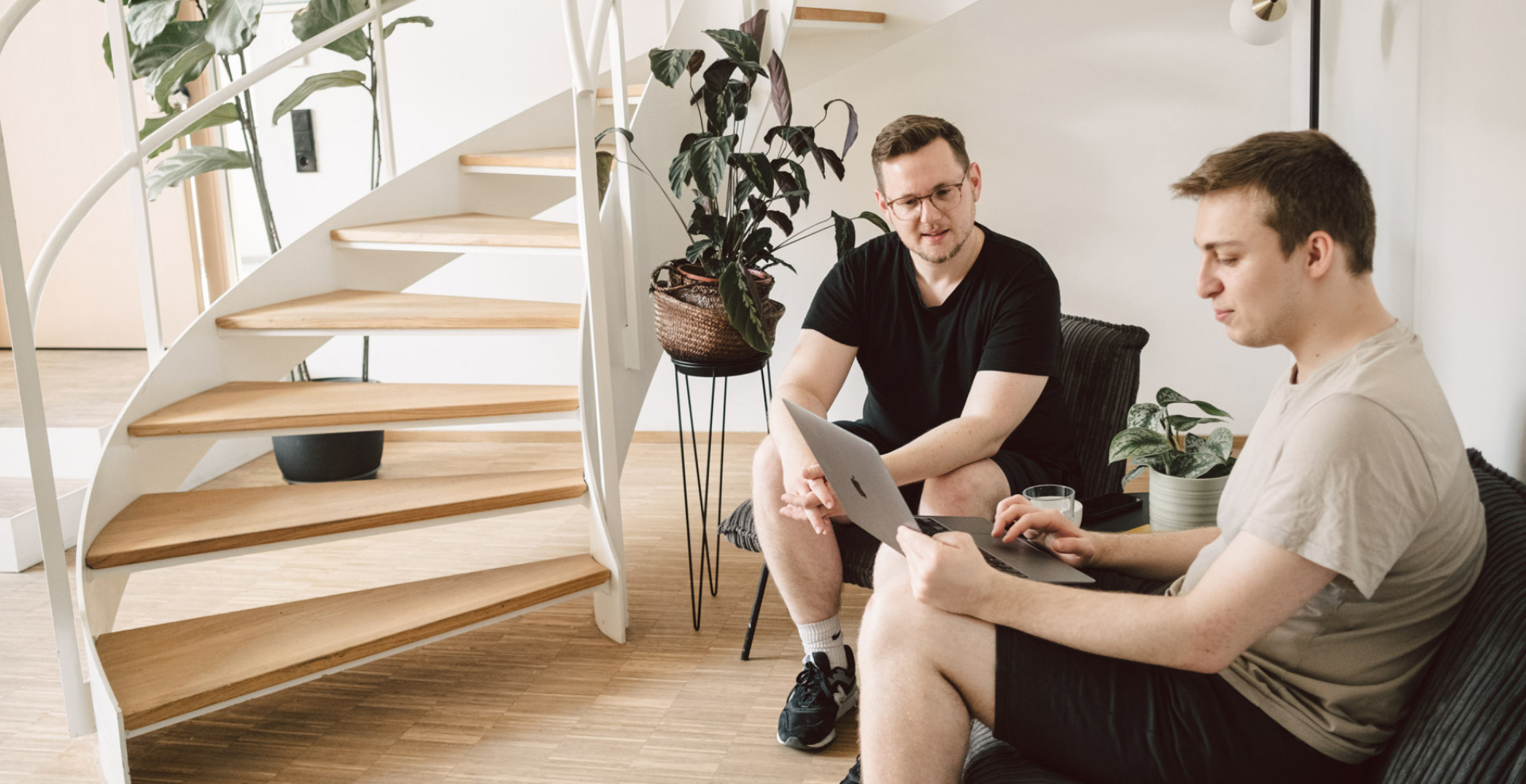 All around the Workspace
Can I have a tour of your workspaces?
Sure! Come visit us, we'd love to get to know you and show you around. Just email us at booking@unicorn.de and let us know which spaces you'd like to see.
Is there really 24/7 access?
Yes. At Unicorn Workspaces, 24/7 access means that your team office is accessible round the clock – outside of the general opening hours of the workspace.
How do I gain access to the space in the evening or on weekends?
The Unicorn App provides you with 24/7 access to your office. At some workspaces, a key or key card may also be needed to enter the building.
What's included in the all-inclusive price?
So that your team can start working right away, our all-inclusive price features:
24/7 access
Secure and high-performance Internet
Furniture & amenities, including desks, chairs, lamps, mobile pedestals, coat racks & wastebins.
Electric, heating and other utilities
Cleaning & maintenance
Reception & lounge
Kitchenette with refrigerator and water fountain
Incoming mail & reception area
Printers with built-in scanners & office supplies
Flatrate barista-style coffee drinks, fresh fruit & tea
Meeting room options (for an additional fee)
What is a Community Barista?
Besides making your morning coffee, your Community Barista is happy to assist you in many other ways. They'll help you set up and settle into your new space, receive your mail and deliver it to you, and warmly receive your visitors. Your can count on your Community Barista for advice and help - and your team will love coming into work for your Barista's delicious coffee!
How expensive is printing, scanning and copying at your spaces?
Printing services are already included in the usage fees.
Is it possible to switch to a smaller or bigger office at some point during the contract?
At Unicorn, we greatly value flexibility. We're very happy to see your company grow and have the desire to move into a larger office space or occupy additional offices. Please note, however, that a move into a smaller office during the contracted term is only possible in certain circumstances. If it's difficult to predict how your company will scale, we recommend opting for a shorter contract term. You'll then be able to reassess your company's needs more flexibly.
Can I use the meeting rooms at anytime?
Yes. With our Unicorn App, you can easily reserve available meeting rooms at your location. So even at a moment's notice, you'll always have a suitable meeting location for your needs.
Are dogs allowed in the workspaces?
Yes! We are dog lovers at Unicorn, and we truly welcome well-behaved dogs in our workspaces, provided they don't interefere with the work of others. We ask, however, to refrain from bringing dogs into the barista area for hygenic reasons (food is prepared here).
How long is the minimum contract term?
To provide companies with the utmost flexibility, our minimum contract term is one month. Once you sign a monthly contract with us, it will be automatically renewed for the following month, unless the contract is cancelled within the cancellation period. So your stay with us can be short if you'd like – but we're much happier when you decide to stick around longer.
Can different employees share one desk?
At Unicorn, we foster flexible working methods where staff can combine working remotely with working in the office. So if you have more team members than desks at our space, you have the option to give additional team members access to a desk via the Unicorn App (please see additional services).
Is it possible to use the meeting rooms at other Unicorn locations?
Yes. With the Unicorn App, you can easily reserve a meeting room at any of our locations.
Can a company list its business address at a Unicorn location?
Yes, of course. Once you've completed a usage agreement with us, you are free to use the address of the Unicorn location which you've contracted.
Single Desk
What is a 'Single Desk'?
A single desk refers to a dedicated workspace for one person. All single desk users are in good company, since the single desks at Unicorn's workspaces are located within a shared office space.
Can a single desk be used in multiple workspaces?
A single desk is assigned to the space which is specified in your contract. If you'd like to switch to another workspace, you'll need to sign a new contract.
Additional Services
What kind of extras are available?
If all-inclusive isn't enough, then head over to our Unicorn Webshop, where there's a variety of additional equipment and services you can choose from to upgrade and customize your workspace.
I'd like to have plants in my office. Am I allowed to bring some to the workspace?
Yes, you're welcome to have plants in your space - however, watering and caring for them will be your responsibility.
What if I need a couch or a bench, or some other office furniture for my space? Am I able to buy it myself or will Unicorn handle this for me?
Our offices are fully equipped, yet if there's something else you desire, we offer (as an additional service) many optional items for you to easily upgrade and customize the furnishings of your space. For example, you can arrange for a height-adjustable desk if you'd like to work more ergonomically, or set up a lounge niche with cozy armchairs and a sidetable. You can, of course, bring your own furniture items to the office space as well. When you vacate a space, you'll be responsible for removing any furniture which belongs to you.
Do I have to arrange for a cleaning service myself?
Not at all. Our spaces receive a thorough cleaning every week from our cleaning staff. You can check with your Community Barista to find out when the cleaning staff will be at your workspace location. However, everyone is responsible for washing their own dishes, plus clearing and cleaning up tables after finishing their meals.